Jassem Nasser, Chief Strategy & Marketing Officer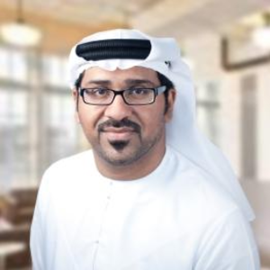 As Chief Strategy and Marketing Officer, Jassem Nasser steers Thuraya's vision and mission, and heads the company's strategic, marketing and change management initiatives. In his current role, Jassem is responsible for corporate strategy, product management, business development and marketing activities. He explores and leads new ventures outside Thuraya's core MSS business through partnerships and alliances.
Prior to his present assignment, Jassem led Thuraya's strategy and business development streams as Chief Strategy Officer. He has more than 20 years of experience in the satellite industry, imparting strategic direction and overseeing functions including business development, corporate planning spectrum and regulatory affairs. Jassem's engineering background and expertise has been applied to a business environment that specializes in satellite communication technologies and other radio communication systems. He was actively involved in setting up and managing Thuraya as a start-up satellite organization, and was thereafter part of its various stages of development by formulating objectives, priorities and selecting strategic directions and business initiatives.
Jassem graduated with first class honors from the UAE's Khalifa University with a Bachelor's degree in communications engineering.